Is your USB cable securely connected?
Don't let your USB cable come loose again!
The UCL1000 BWC Docking base USB cable locking kit from VisioLogix's is an effective locking device for cables and cords that keeps your cable ends protected from disconnects, coming loose, and damage. It can be used for desk and vehicle-mounted applications.
The secure-shell design enables you to attach the USB Cable Lock around the end of a mini USB cable and then screw to lock the cords together into the docking base. In addition, the hard plastic protective casing is extremely durable and protects cables from dust, dirt, and physical damage.
Protects and extends the life of the Ends of Cables 
Protects and extends the life of the USB ports of the docking base 
Protects from a disconnect in vehicles from constant vibrations
Protects USB cable movement during docking when using with your PC
Available for all VisioLogix BWC. (F1 (UCL1000), M1G3 (UCL1001), M1G3S (UCL1002), M1G4 (UCL1003), A1G3 (UCL1004))
Third-party BWC product custom fitting and mounting available
More models coming soon!
---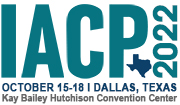 Come and see our next-generation evidence management system, Veritas, and new cameras from different partners.  Join us at IACP booth 6022, October 15-18, 2022.
---